Final Jury
TERRADA ART AWARD aims to create a new context within contemporary art, as well as within the history of art and culture. To this end, we welcome five final jury members who demonstrate an array of innovative concepts and sensibilities, possess a wealth of knowledge and an international perspective on art and culture, and who have pioneered various new forms of expression and thought.
Takahiro Kaneshima
Associate professor of Kanazawa College of Art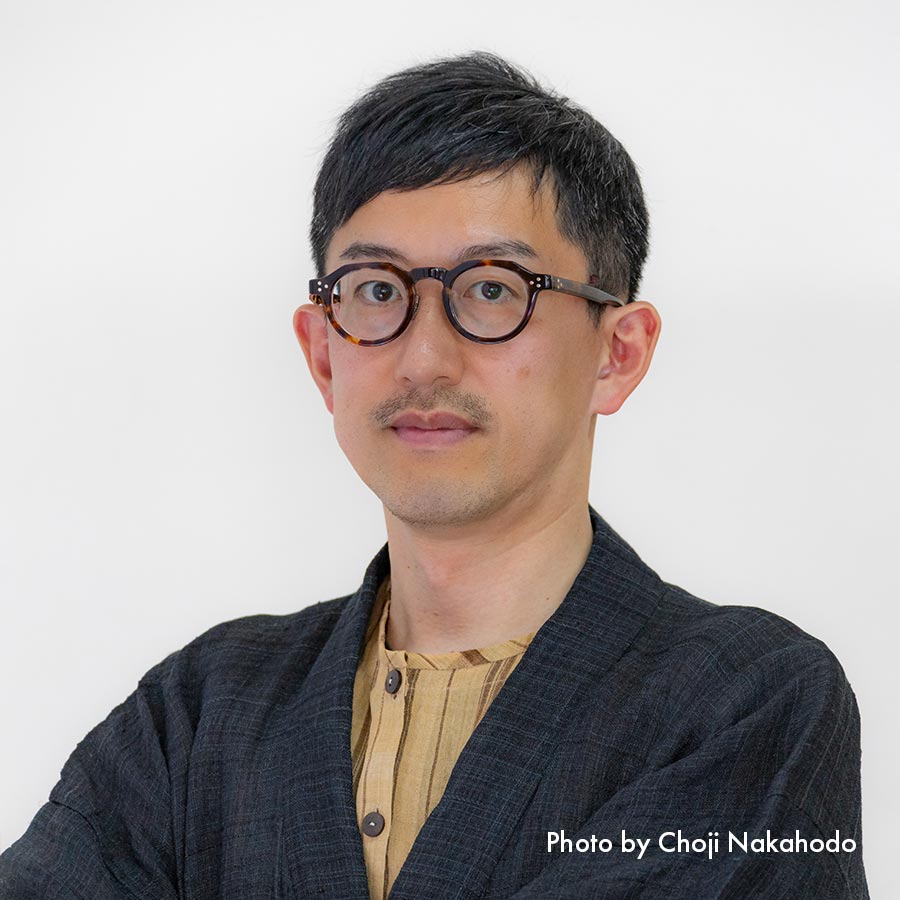 Born in Tokyo in 1977, he conducts practical research on collaborative creative projects, including contemporary arts and crafts in East Asia and produces and curates.
He has been working on art projects, exhibitions, exchange projects and research studies throughout East Asia, including Yokohama, Beijing, Taipei, Chengdu and Kyoto. Additionally, he served as executive director of Art Fair Tokyo (2011-2015), art director of Art Beijing (2016-2017), and was a program director of Art Collaboration Kyoto in 2021.
He received a master's degree in Media and Governance from Keio University in 2002, and a doctorate in Fine Art from the Graduate School of Arts at Kyoto City University of Arts in 2023. Ph.D. in Fine Art.
Message for applicants
Continuing from TERRADA ART AWARD 2021, I have agreed to serve on the final jury for TERRADA ART AWARD 2023 once again. I look forward to seeing a line-up of even more fantastic works than last time. The works submitted are assessed from various perspectives by a panel of highly individual jury members, and the particular nature of TERRADA ART AWARD makes this system so unique. This is a great opportunity to view your work objectively, and I would urge everyone to give it a go and take the plunge.
Yukie Kamiya
Art Critic, Independent Curator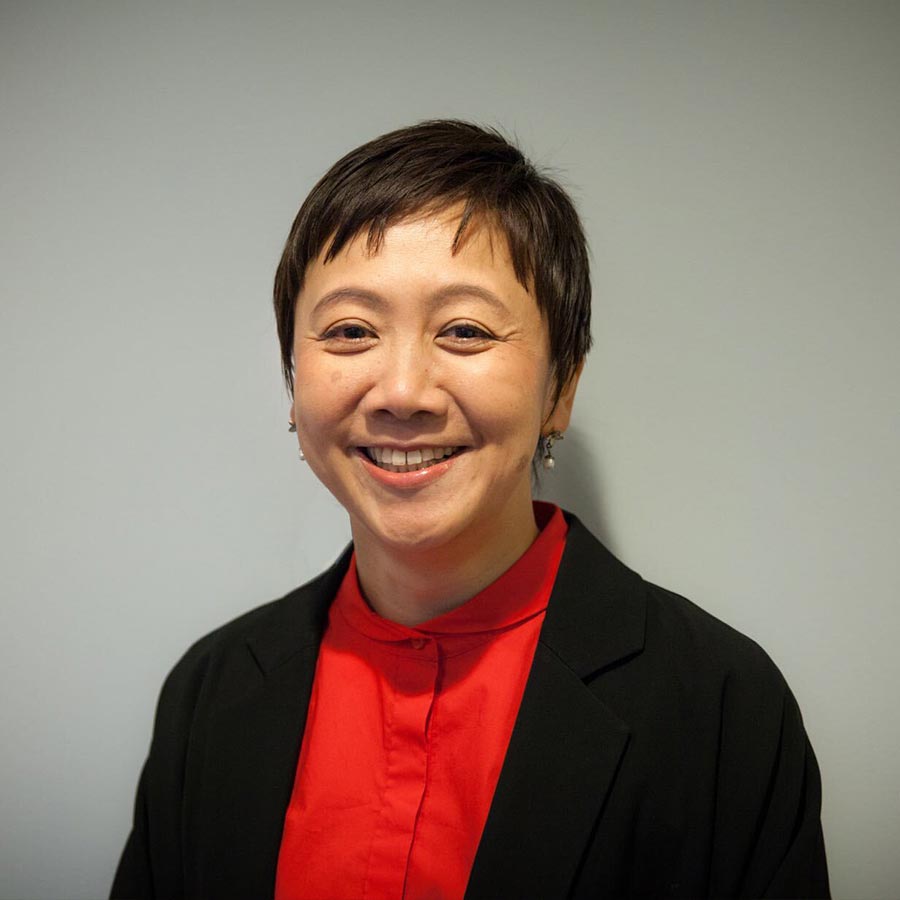 Kamiya served as Gallery Director, Japan Society, New York, Chief Curator of Hiroshima City Museum of Contemporary Art, and Associate Curator of New Museum, New York. She was a co-curator of the 12th Shanghai Biennial, Proregress (2018-19).
Organized exhibitions internationally bridging Asia and other regions on cross-temporal themes. She was honored with the Academic Prize from the Western Art Foundation, Japan (2011). Member of AICA (International Association of Art Critics), she contributed extensively to publications including Hiroshi Sugimoto: Gates of Paradise (Skira/Rizzoli, 2017), and Creamier: Contemporary Art in Culture (Phaidon, 2010).
Message for applicants
Experiencing the unexpected, being cut off from the vastly interconnected wider world we had always known, has allowed us to reconsider our previous values. It is also time to reconsider and question realities that have gone overlooked in the past, such as racial and gender inequalities. This award presents a great opportunity to support new talent, and I look forward both to viewing the burgeoning potential in each work and to seeing how each of you endeavor to break new ground socially through your artistic expression.
Yuki Terase
Art Intelligence Global Founding Partner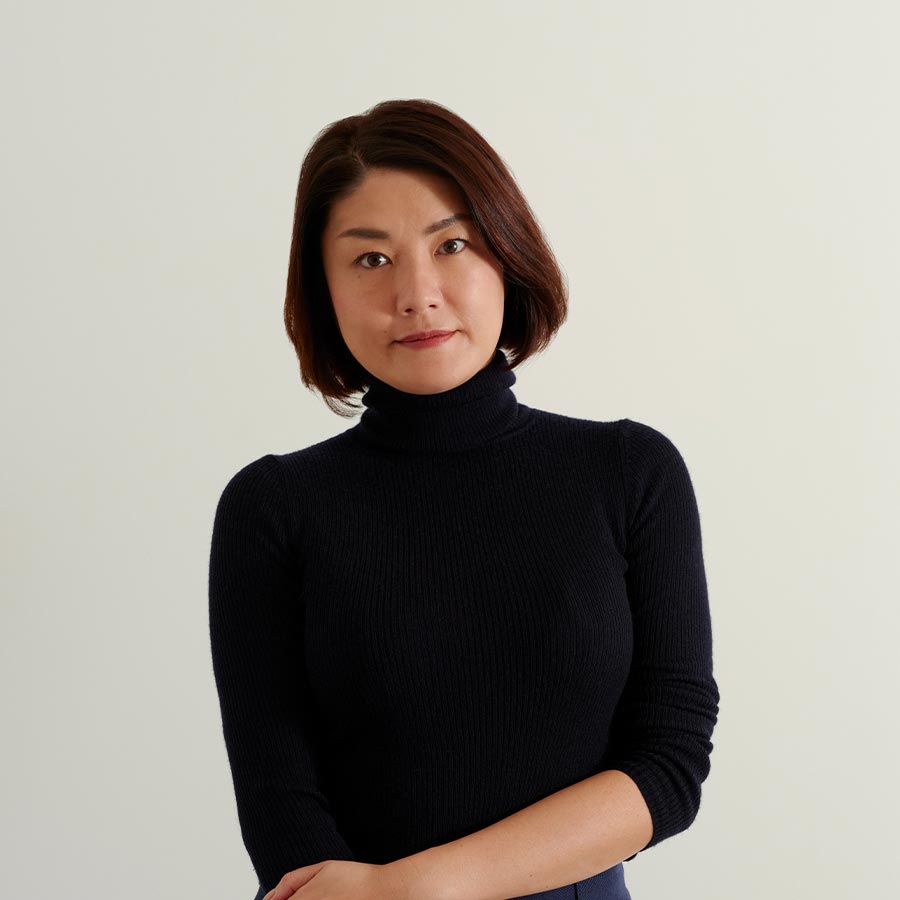 Yuki began her art career at Sotheby's in 2011 and was appointed Head of Contemporary Art, Asia, in 2018. During her tenure, she drove Hong Kong's bi-annual contemporary art auctions into $100 million+ events and secured market leadership in Asia for seven consecutive seasons. In addition to overseeing record-breaking sales of works by major Asian contemporary artists, she established new benchmarks for Western art in Asia and was instrumental in placing numerous blue-chip works into prominent private and institutional collections. Known for her innovative curatorial approach, she worked with a number of cultural leaders in organizing pioneering themed auctions that influenced collecting habits in the Asian market. Prior to joining Sotheby's, she worked at Morgan Stanley's Mergers and Acquisition advisory team in Tokyo.
In November 2021, she founded Art Intelligence Global (headquartered in New York and Hong Kong) with her former Sotheby's colleague Amy Cappellazzo, who had held the position of Chairman of the Fine Art Division, and Adam Chin, who had served as Sotheby's Chief Operating Officer. Art Intelligence Global aims to provide solutions for everyone involved in art, utilizing its founders' global network of artists, collectors, museums, foundations and galleries.
Message for applicants
When TERRADA ART AWARD started again last year, the award received entries from many artists despite the unprecedented circumstances at the time. TERRADA ART AWARD, including both the content of the Finalist Exhibition and the finalists abilities, has rapidly evolved to become one of the leading art awards in Japan. How this award will continue to evolve going forward depends on you and us. I am looking forward to working on this to help to push the award to become a platform to spread your wings onto a global stage. We are waiting for artworks, expressions and concepts that you can only create.
Daito Manabe
Founder of Rhizomatiks, artist, interaction designer, programmer, and DJ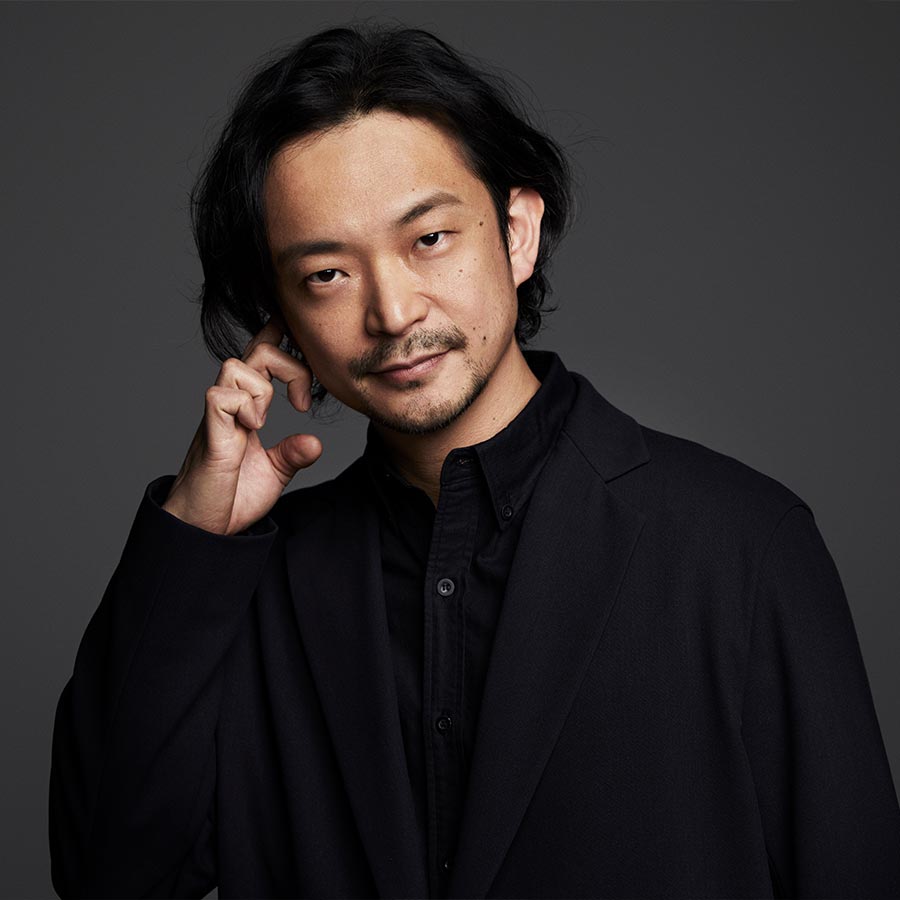 Graduated from the Tokyo University of Science (Faculty of Science and Technology, Department of Mathematics) and completed the DSP (Dynamic Sensory Programming) Course at the International Academy of Media Arts and Sciences. Launched Rhizomatiks in 2006. Since 2015, Manabe and Motoi Ishibashi have headed Rhizomatiks Research, the department of R+D of their own studio. In 2018, their first domestic solo exhibition was held in Kirishima Open-Air Museum.
Manabe is the recipient of numerous awards for his multidisciplinary contributions to advertising, design, and art. Notable recognitions include the Ars Electronica Distinction Award, Cannes Lions International Festival of Creativity Titanium Grand Prix, D&AD Black Pencil, and the Japan Media Arts Festival Grand Prize.
To date, Manabe has worked as a part-time lecturer at the Department of Intermedia Art in the Faculty of Fine Arts at Tokyo University of the Arts, at the Department of Design in the Faculty of Fine Arts at Tokyo University of the Arts, and at the Department of Media Art at Tokyo Polytechnic University. He has been a guest lecturer at a special lecture on "Art as Social Infrastructure," hosted by Specially Appointed Professor Junji Ito at the Public Collaboration Center, Tokyo University of the Arts. In addition to that, he has been a Specially Appointed Professor at The University of the Arts Bremen as well as a specially-appointed professor at the Faculty of the Environment and Information Studies at Keio University. He currently serves on the board of trustees at istyle Art and Sports Foundation.
Message for applicants
I have accepted the jury this time, and I look forward to receiving submissions of works that do not fit the conventional framework, are challenging to categorize, and think outside the box. I hope to see a wide variety of entries, so I encourage everyone to apply. Thank you.
Meruro Washida
Director of Towada Art Center, Associate professor of Tokyo University of the Arts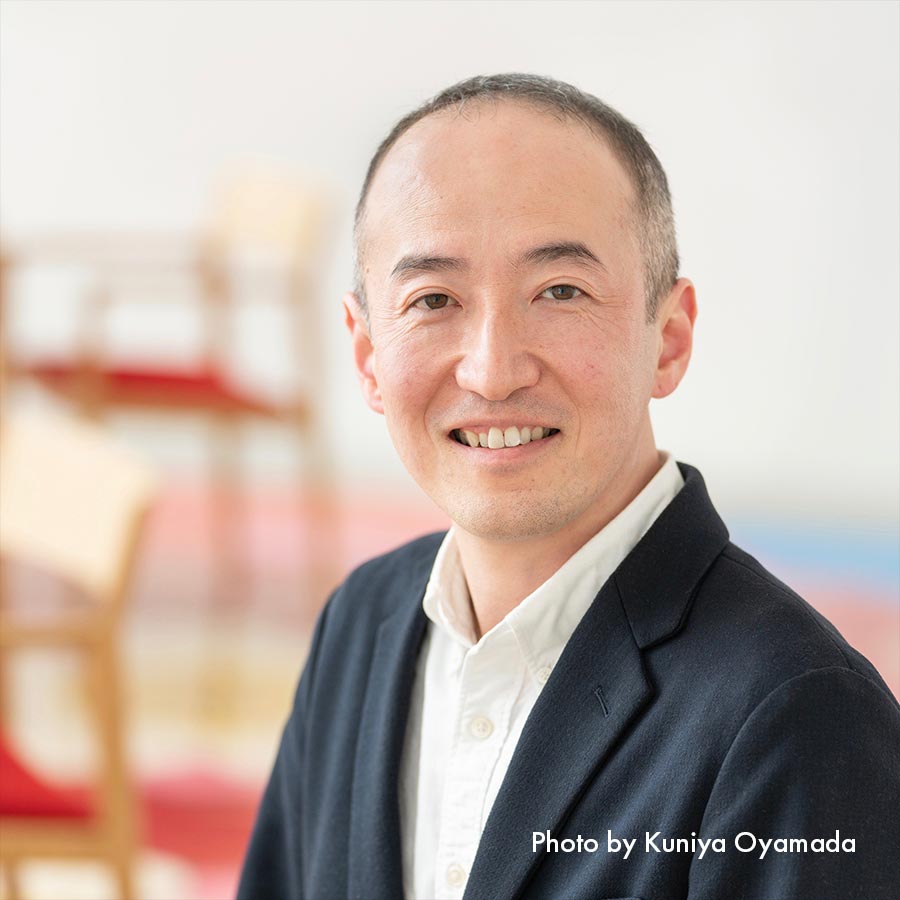 Meruro Washida was born in Kyoto Prefecture in 1973. He received his master's degree of Art History from the University of Tokyo. He was a curator at the 21st Century Museum of Contemporary Art, Kanazawa from 1999 to 2018. He is currently the director of the Towada Art Center in Aomori, Japan. He was the curator of the Japan Pavilion at the 57th International Art Exhibition, La Biennale di Venezia held in 2017, and was a curator of the Aichi Triennale 2019.
Major projects at the 21st Century Museum of Contemporary Art, Kanazawa, include "KAZUYO SEJIMA + RYUE NISHIZAWA / SANAA" (2005), "Atelier Bow-Wow, Iki-Iki Project in Kanazawa" (2007), Kanazawa Art Platform 2008", "Jeppe Hein 360," (2011), "SHIMABUKU:NOTO" (2013), "SAKANO Mitsunori: Visible Breath", (2016).
"Loophole" (2017) at Gallery-MURYOW, "Identity" (2019) at nichido contemporary art, "Inter+Play" (2020-22) at the Towada Art Center.
Message for applicants
Before being an artist, what I want to see as a person is artworks that are affected by the gravity of life-works that I may not be able to understand, but that can convince me that they simply couldn't be anything other than that.
Primary Selection Jury
The primary selection jury will select approximately 50 candidates to proceed to the next round, and then the final jury will make the ultimate choices from among them.
In particular, we welcome the jury with a keen insight into emerging artists.
Ryo Ikeshiro
Artist, musician, researcher, Assistant Professor, School of Creative Media, City University of Hong Kong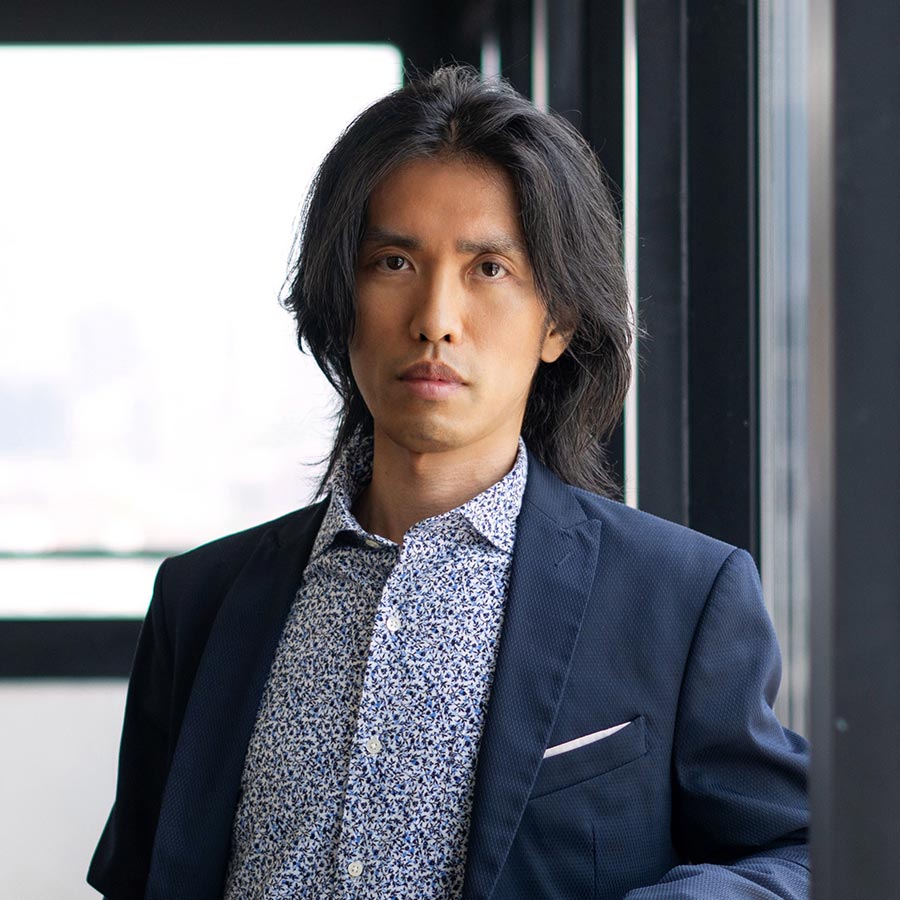 After graduating from Kings College London, he obtained an MPhil from Cambridge University and a PhD from Goldsmiths University of London. He is currently an Assistant Professor at the School of Creative Media, City University of Hong Kong.
He has exhibited at the M+ Museum of Visual Culture in Hong Kong, Asia Culture Centre in Gwangju, South Korea, and his TeleText art pages have been broadcast on German, Austrian, Swiss and Finnish national TV. He is also a contributor to Sound Art: Sound as a medium of art published by ZKM Karlsruhe/MIT. He is interested in the possibilities of meaning and context presented through sound as well as its materiality in relation to digital audio and audio technologies. His output includes installations and live performances involving audio, video and interactivity.
Message for applicants
I feel as though we are living in unprecedented times. There seems to be no end to the crises we face, among which are climate change, the COVID-19 pandemic, the threat of war or further military conflicts. However, it is precisely times such as these that make us question the purpose of art and what it can achieve. As an artist, it's important to make the most of your own voice, regardless of whether or not you are responding directly to the times.
I look forward to seeing everyone's portfolios bursting with individuality.
Shinji Ohmaki
Artist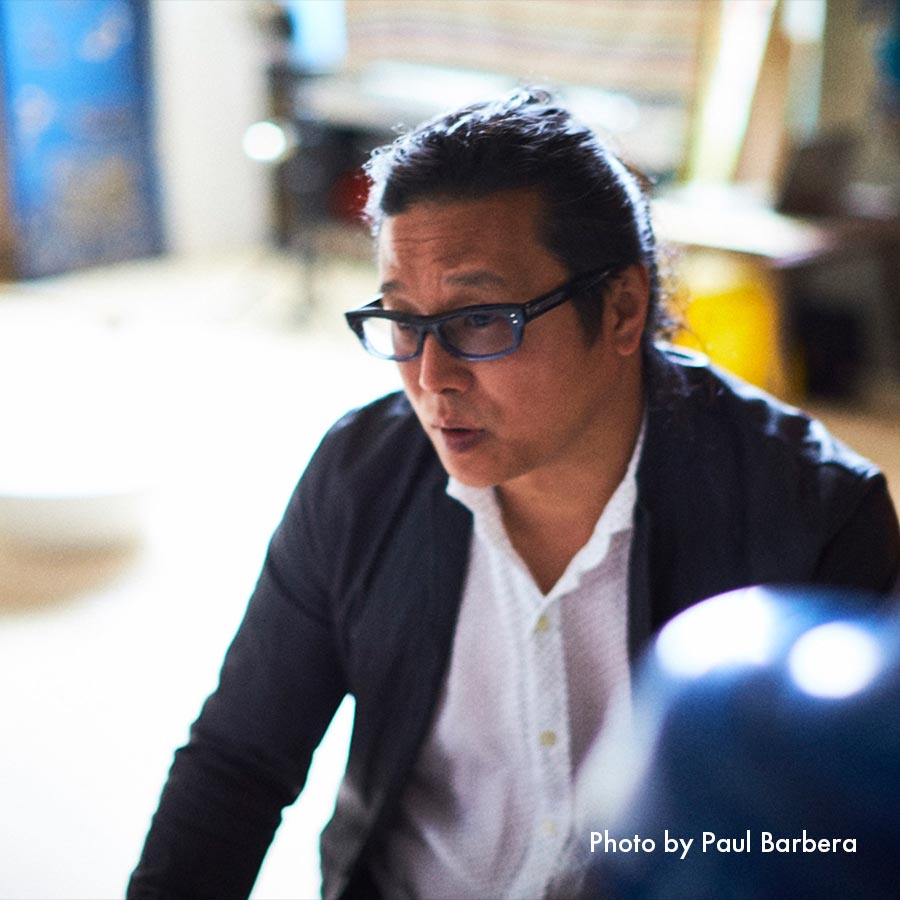 Shinji Ohmaki's artistic activity explores the theme and question of "Existence." The external world involving the environment and others, the internal world of memory and consciousness; this is an exploration of the body, which lies in between the boundaries of these worlds, aiming to create a bodily experience that captures the ambiguity of how these worlds interact with each other and move according to space and time.
His main solo exhibitions include Rustle of Existence (Kuandu Museum, Taipei, 2020), MOMENT AND ETERNITY (Third Floor- Hermès, Singapore, 2012), PROOF OF EXISTENCE (Hakone Open-Air Museum, 2012), and ECHOES-INFINITY (Shiseido Gallery, 2005). He has additionally participated in global group exhibitions, including the Echigo-Tsumari Art Triennale and the Yokohama Triennale. In recent years, he further explores performance art, such as "Freeplus x HEBE x Shinji Ohmaki" (HKRI Taikoo Hui, Shanghai, 2019), YOKOHAMA DANCE COLLECTION/Ella Rothschild "Futuristic Space" Stage Art, Yokohama Red Brick Warehouse, Yokohama, 2019), and Louis Vuitton 2016-17 FW PARIS MEN'S COLLECTION, Paris, 2016).
Message for applicants
I look forward to meeting artists who use their own awareness of issues that stem from things they face in their own lives, rather than simply creating superficial forms of expression, and continue to create works of art for ten or twenty years to come.
Eriko Kimura
Deputy Director and Chief Curator, Hirosaki Museum of Contemporary Art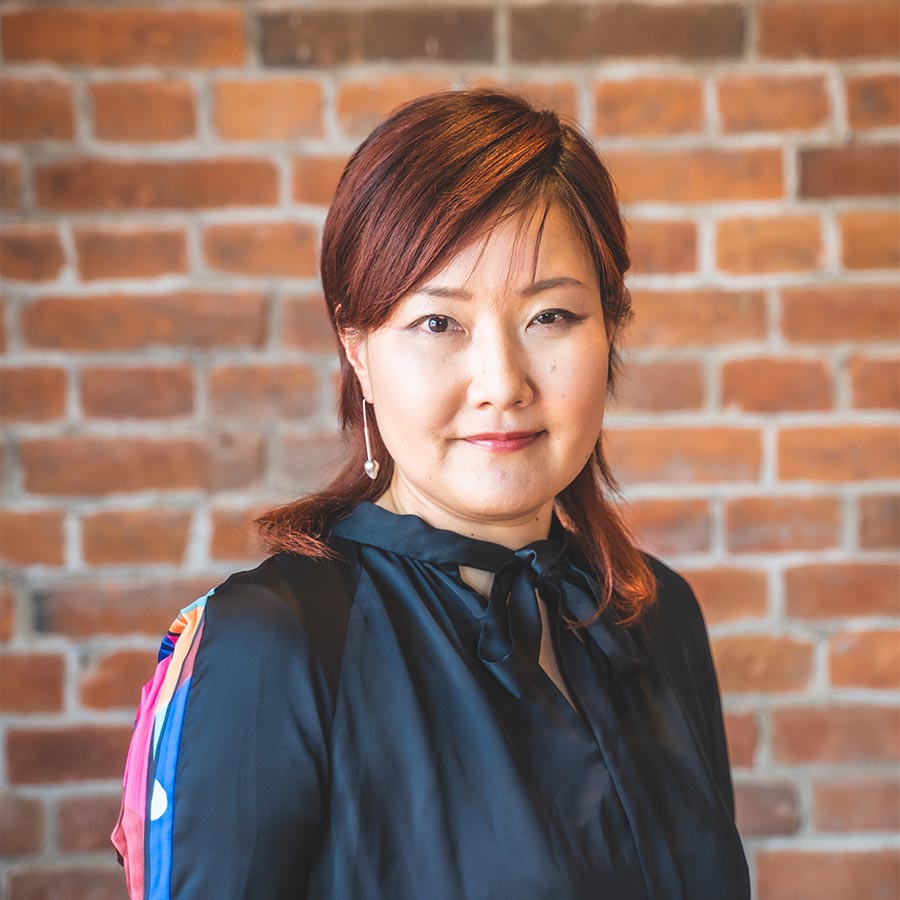 Eriko Kimura had been a senior curator of Yokohama Museum of Art, recently worked as curatorial head of Yokohama Triennale 2020.
Recently curated exhibitions include: "Hanran: 20th Century Japanese Photography" (National Gallery of Canada, National Institute of Photography, 2019-2020); exhibitions at Yokohama Museum of Art include "Showa Portraits: Tracing the People and History of the Showa Era through Photography" (2017/later exhibited at Arts Maebashi, 2018), "BODY/PLAY/POLITICS" (2016), "Cai-Guo Qiang: There and Back Again" (2015), "NARA Yoshitomo: a bit like you and me…" (2012 / toured to Aomori Museum of Art, 2013 / Contemporary Art Museum, Kumamoto, 2013), "Takamine Tadasu: Too Far To See" (2011 / toured to Hiroshima City Museum of Contemporary Art, 2011 / Ikon Gallery, Birmingham, 2011 / Kirishima Open-air Museum, 2011), "Tabaimo: DANMEN" (2009-2010 / National Museum of Art, Osaka, 2010). Has previously worked as guest curator of the Kuandu Biennale (Taipei 2008), and also participated as a commissioner at Busan Sea Art Festival (2011).
Message for applicants
What I find exciting about my work as a curator is when I hear from artists about their concept for an as-yet-unseen piece of work and the thoughts behind it, and then imagine how the work will take form and substance in space; and I think the same is also true for those who create the works. TERRADA ART AWARD is an invaluable event that provides plenty of space and provisions for production costs. I hope many artists will be working out their plans for challenging pieces of work to enter competition for the award.
Ryutaro Takahashi
Psychiatrist, Art Collector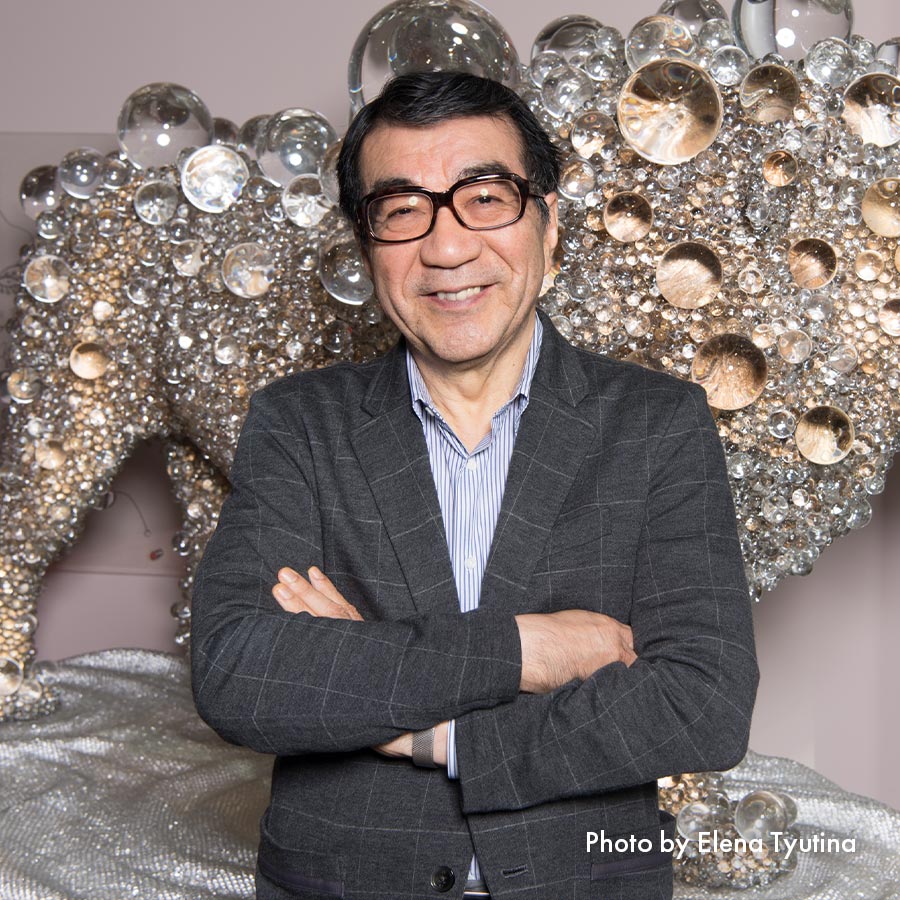 Born in 1946. After graduating from the Toho University Faculty of Medicine, he entered the Department of Neuropsychiatry at Keio University Hospital. Ryutaro was sent to Peru as a medical professional for the Japan International Cooperation Agency, and then spent time working at Tokyo Metropolitan Ebara Hospital before founding Takahashi Clinic in Kamata, Tokyo in 1990. His specialization is in social psychiatry. In addition to being involved in regional mental health care, primarily centering around ambulatory rehabilitation and at-home care, he also focuses on psychological consultations and mental health care for business professionals. He began collecting contemporary art in earnest in 1997, predominantly works by young Japanese artists.
There are now more than 3,000 works in his collection. The Ryutaro Takahashi Collection has been exhibited at 22 venues in Japan and one outside Japan. He appears on "Telephone Life Counseling," a radio program by Nippon Broadcasting Corporation. His most recent book is Contemporary Art Collector (Kodansha's New Library of Knowledge).
Message for applicants
During the previous TERRADA ART AWARD, I couldn't tear my eyes away from the powerful works of the younger generation. Nevertheless, people's appetite is inexhaustible for the new, urging you to present works that are ever-more fresh and never-seen-before. In the wake of this era's whims and appetites, I look forward to seeing works that strongly assert their claim to merit winning.
Yuu Takehisa
Curator, Artistic Director of Contemporary Art Center, Art Tower Mito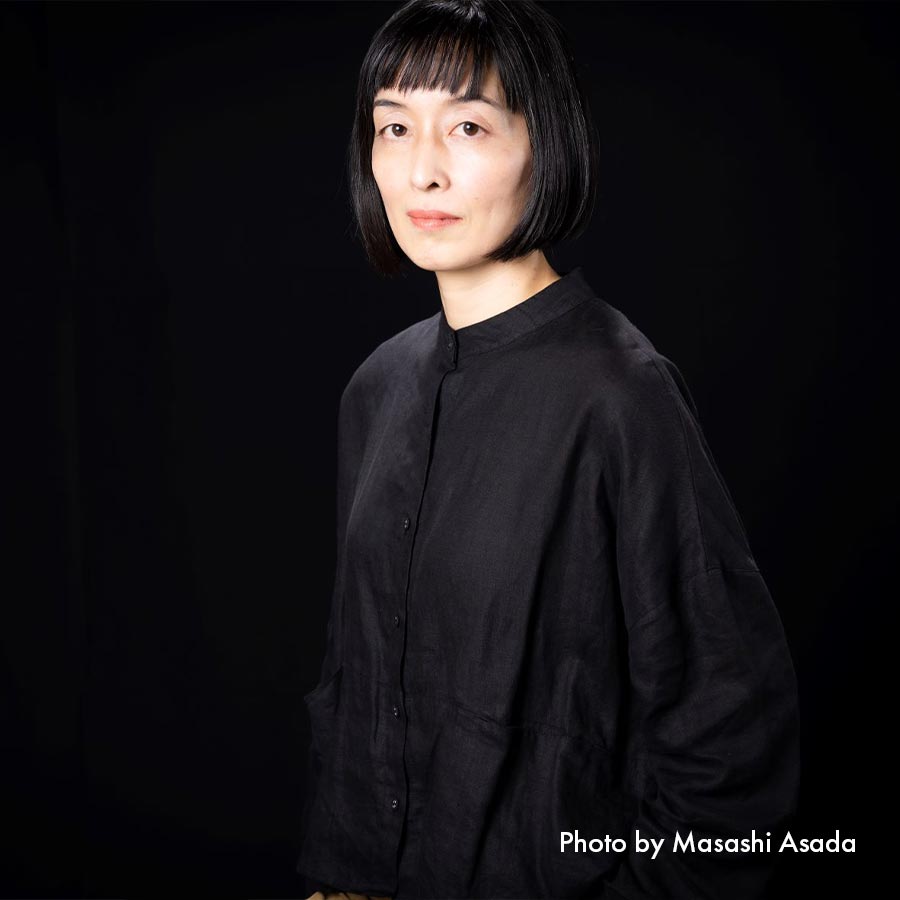 Completed MA in Creative Curating, Goldsmiths College, University of London. Through planning and implementing the exhibitions and projects, she has been researching the role of the art center in a community and breaking new ground between art and society. Recent curated exhibitions include;
"Artists and the Disaster: Imagining in the 10th Year" (2021), "Publicness of the Art Center" (2019-2020), "Tohru Nakazaki: Fiction Traveler" (2022), "Asada Masashi: Somebody's Best Album" (2022), "David Shrigley: Lose Your Mind" (2017-2018), "Koki Tanaka: Possibilities for being together. Their praxis." (2016), "Otomo Yoshihide: Ensembles 2010-Resonance" (2010). In addition to exhibitions, she is also involved in civic collaboration projects and school visit programs. She was one of the directors of the " Water and Land Niigata Art Festival " in 2012.
Message for applicants
The display of works in the exhibition space is the final unveiling of this award, but the creators are concerned with and addressing not only the visitors who come to the gallery, but also those who may not necessarily visit. I look forward to encountering such unique forms of expression.
Reiko Tsubaki
Curator, the Mori Art Museum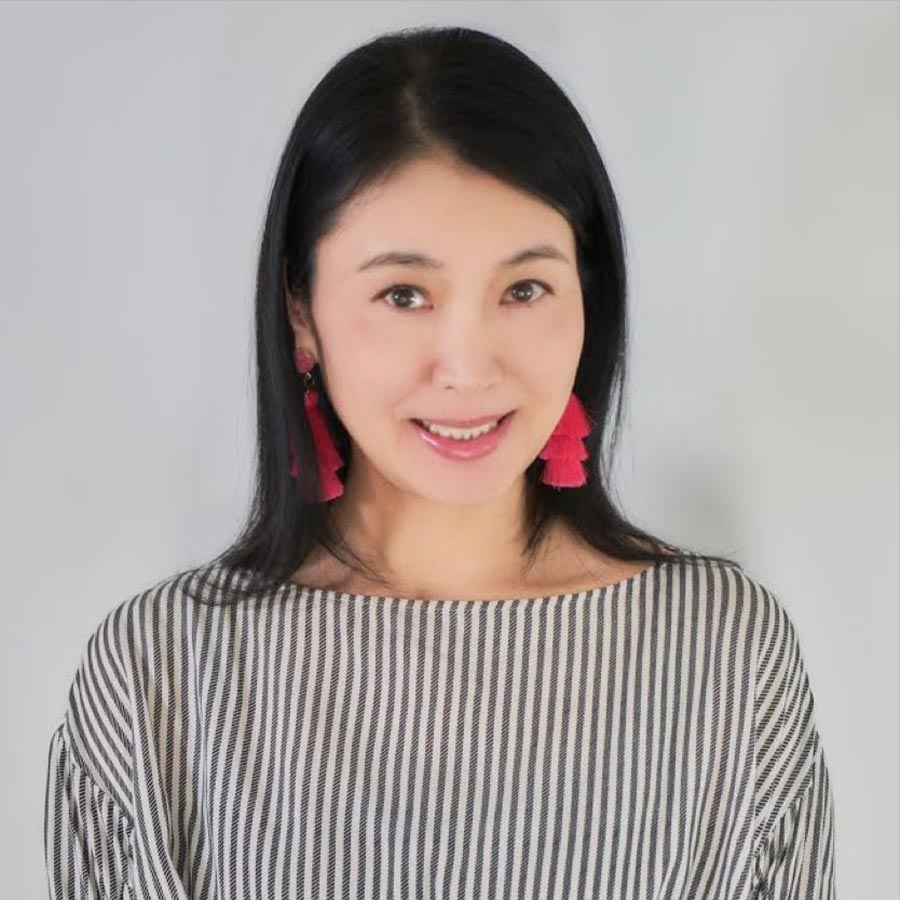 Tsubaki joined the Mori Art Museum in 2002, after she completed a Master degree at the Graduate School of Human and Environmental Studies at Kyoto University (Theory of Creative Arts) and a Master degree (Contemporary Art Critic) at the University of Paris I, Pantheon-Sorbonne.
Curated Stars (2020-2021), Roppongi Crossing 2019 (2019), Leandro Erlich (2017-2018), Art and Universe (2016-2017), Simple Forms (2015), Medicine and Art (2010).
She introduced Ho Tzu Nyen, Tala Madni and others in MAM Project, Takata Fuyuhiko, Cyprien Gaillard, Cao Fei and others in MAM Screen. She also curated MAM Research 006: Chronicle Kyoto 1990s and MAM Project 030 x MAM Digital: Yamauchi Shota.
Visiting professor at Seian University of Art and Design (2013-2014), part-time lecturer at Aoyama Gakuin University (2019-), as well as writing and giving lectures.
Message for applicants
Art is an expression method that has existed since ancient times, allowing for an extensive range of expressive forms. It is also a medium that has recorded numerous natural disasters, pandemics, and wars. At the same time, in contemporary art, artists are asked why they want to make a certain thing or express something at this moment. I think there are numerous contexts to this, but personal reasons and motivations are important. I look forward to the exciting works and forms of expression that can only be made by "you," as someone who is living in these times.